*All Wax Treatments Require a Patch Test 24 Hours Prior to Treatment
ELECTROLYSIS
Electrolysis is a method of removing individual hairs from the face or body. The electrolysis devices destroy the growth centre of the hair with heat energy. After a very fine probe has been inserted into the hair follicle, the hair is removed with a tweezers. The treatment is extremely effective, to get the best results several sessions may be required.
THREADING
Eyebrow and facial threading is an ancient Asian Beauty Technique that serves as an alternative to waxing or tweezing. Our highly trained and experienced Threading Experts manipulates thin cotton thread along the brows, or other areas of the face, targeting individual hairs, resulting in an highly defined results while minimising skin irritation. This treatment is very popular with our clients.
WAXING
Waxing has been one of the cornerstones of the Image Beauty offering since our foundation. It is a form of semi-permanent Hair Removal that involves the application and removal of hot wax to the body. Due to the fact that it takes hairs out from the root, waxing results in long lasting hair removal. We offer an extensive range of Waxing Services to suit any budget or taste, so take a look at our treatment list and see what suits you!
SPECIALISED WAXING
On top of our regular Waxing Services we offer a range of Specialised Waxing Solutions. Choose from the Californian, Brazilian or Hollywood Styles. or if you would like to talk to one of our in Clinic Waxing experts before making your choice, you can contact us Here.
MEN'S WAXING
Is it coming up to Beach Season? Or are you just not a fan of unsightly Body Hair? Don't worry, here at Image Beauty, our Experienced Beauticians offer a range of Waxing services that will ensure that you are looking and feeling your best.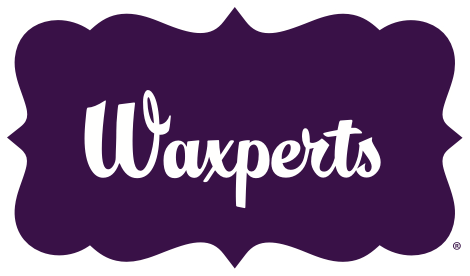 ELECTROLYSIS
0 – 15 minutes
15 – 25 minutes

€30.00
€40.00
THREADING
EyeSpy with Thread
Eyebrow
Eyebrow with Tint
Side of Face
Face
Lip
Chin
Lip & Chin

€30.00
€15.00
€20.00
€18.00
€30.00
€14.00
€12.00
€22.00
WAXING
Chin
Lip
Sides of Face
Neck
Lip & Chin
Arm
Underarm
Half Leg
Basic Bikini
Extended Bikini
Face
Half Leg & Basic Bikini
Full Leg
Half Leg, Basic Bikini & Underarm
Full Leg & Bikini
Full Leg & Californian
Full Leg & Hollywood
Full Leg & Brazilian

€12.00
€10.00
€15.00
€15.00
€18.00
€25.00
€15.00
€22.00
€20.00
€25.00
€25.00
€35.00
€30.00
€50.00
€40.00
€55.00
€70.00
€70.00
SPECIALISED WAXING
Californian
Brazilian
Hollywood

€32.00
€55.00
€55.00
MEN'S WAXING
(Patch test required 24/48 hours prior to treatment)
Back
Chest
Back and Chest
Back, Chest and Stomach
Eyebrow Wax

€35.00
€30.00
€55.00
€60.00
€12.00