6 IN 1 HYDRO FACIAL-
Hydro Dermabrasion Facial Peeling  
Post skin single or double cleansing, assess the skin and choose your recommended treatment plan.
The Hydrodermabrasion starts with the application of hydrogen-rich water.
After this, the action of exfoliation begins, but the solution that you applied prior to treatment prevents the skin from getting irritated. This makes the exfoliation safe and appropriate for skin that is sensitive or lacks moisture, especially during cold, dry seasons.
Hydro Peel removes blackheads and comedones, cleans pores, and smoothes skin.
Oxygen Skin Rejuvenation 
Oxygen infusion is a great final finish to a hydro-dermabrasion treatment. It helps to oxygenate skin cells and speed up their metabolism.
The skin acquires the ability to produce more collagen, thus yielding taut, elastic skin without visible signs of aging. This treatment has no side effects; moreover, it helps eliminate the effects of negative environmental impacts on the skin.
An Oxygen Infusion treatment will make the client's skin youthful, healthier, brighter, and fresher.
Radiofrequency Skin Tightening
Radiofrequency – a highly effective procedure, works best against loose and sagging skin, lines, and wrinkles. Radiofrequency is pain-free and helps achieve rejuvenating effects on the face.
What are the results of treatment?
Reduced visibility of deep wrinkles
Tightening and brightening of aged, dull skin
Visual improvement of scars and stretch marks
Cold Therapy Skin Stimulation
Cold therapy soothes irritation, reduces redness, and speeds up the regeneration of skin by stimulating skin cells. This step is obviously the perfect finish to any abrasive treatment.
Visible results in improvement of:
Fine lines and wrinkles
skin elasticity
Post acne and pigmentation
Dark circles and puffiness around eyes
Skin Firming Hot Therapy
The Cold & Hot Handpiece on HOT Mode combines the Hot function with a Red LED Light. Hot treatment allows you to adjust working temperatures all the way to at the lowest point of 50C/ 122C.
Ultrasound Skin Hydration
The Ultrasound Probe allows the professional to perform a deep skin massage with 3 different levels of frequency according to skin type.
During an ultrasonic facial massage, high level sound wave technology is used to penetrate deep below the surface of the skin.
Benefits:
promoting cellular renewal and repair,
toning muscles,
increasing blood circulation,
encouraging lymphatic drainage,
combating puffiness and swelling,
improving the efficacy of skin care products
The intensive rejuvenating cyclic sound waves penetrate below the skin, reaching the dermis and not causing any discomfort or unusual side effects.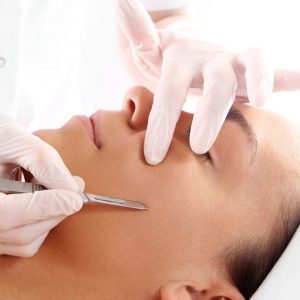 DERMAPLANING-
What is Dermaplaning?
Dermaplaning is a procedure that exfoliates your SKIN and gets rid of dirt and vellus Hair, better known as "peachy fuzz."
CHOOSE FROM-
Deluxe Dermaplaning Glow €100 (60mins) 
Double Cleanse
Skin Prep
Dermaplan
Mask with Cooling Globes
Shoulder Massage
Led Light Therapy
Express Dermaplaning €65 (45mins)
Double Cleanse
Skin Prep
Dermaplan
Mask
IMAGE SKINCARE FACIALS-
CHOOSE FROM-
O2 LIFT- READY STEADY GLOW!  €90 (60mins) 
A facial treatment which infuses oxygen, plant derived stem cells, peptides and a high concentration of enzymatic botanicals into the skin. Along with this papaya and pineapple enzymes which exfoliate the skin's surface, while the oxygenated mask leaves your skin glowing, refreshed and rejuvenated.
Suitable for all skin types.
Includes Post Treatment Kit
PROBIOTIC PURIFYING FACIAL €85 (60mins)
Combination skin concerns will benefit from this innovative facial. It combines the perfect mix of botanical extracts and soothing anti-inflammatory ingredients to deliver the maximum restoration to skin.
Suitable for Acne/Breakout prone and unbalanced Skin.
ANTIOXIDANT/ ANTI AGEING  FACIAL €85 (60mins)
This is the facial that does it all! This comprehensive treatment combines our stable tri-vitamin C blend with correcting exfoliating agents, plant stem cell technology to treat tired, redness prone and dry/dehydrated skin. It is a hydrating and nourishing treatment that is designed to leave your skin feeling fresh and renewed.
Suitable for Dry/ Rosacea/Dehydrated Skin
BE CLEAR, PURIFYING  FACIAL €85 (60mins)
Combines powerful anti-bacterial peptides and salicylic acid with soothing anti-inflammatory botanicals. This facial combats all grades of acne.
Suitable for oily/acne/breakouts/congestion.
THE MAX STEM CELL FACIAL €85 (60mins)
The correction, prevention, and nutrition system targets fine lines and wrinkles, loss of elasticity and dull sallow skin.
Suitable for aging/mature and tired skin
ILLUMINATING FACIAL €85 (60mins)
This comprehensive treatment combines the latest innovations in skin tightening technology to correct all forms of pigmentation without drying the skin.
Suitable for uneven/pigmented/dull & tired skin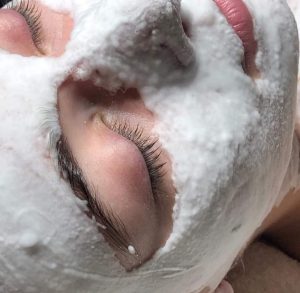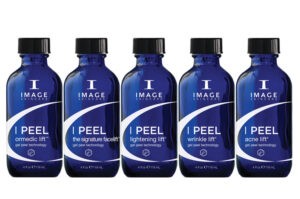 Course of 4 Image Skin Peels €340
Course of 4 Image Facials €320
Includes LED Light Therapy 
Post Treatment Kit with every Skin Peel
*Available to purchase online and in clinic.
DERMALOGICA FACIALS-
CHOOSE FROM-
Skin Fitness Plan- Free (10mins) 
Powered by Face Mapping ®. Your skin is unique, let's treat it that way! Discover how to achieve your best skin ever with your complimentary skin fitness plan.
Skin Solver- €40 (20mins)
Fix skin concerns fast with our 20-minute express seated treatment. Let your skin therapist show you professional hacks to get you healthy skin that glows. Ideal if you need a skin boost or before a special event.
ProSkin30 Facial – €50 (30mins)
ProPower Peel30- €60(30mins) includes samples for homecare 
Our customised treatment, on your time! Targeting your key skin concern for maximum impact in minimum time, this treatment is a firm favourite with those who have just 30 minutes, want visible results and great value.
ProSkin60 Facial €80 (60mins)
ProPower Peel  €85 (60mins) includes Homecare Kit
The ultimate treatment, different every time. Customised with advanced product, techniques and technology in a soothing environment made for relaxation. The ideal choice for those who want a comprehensive experience to address all skin concerns and achieve healthy glowing skin.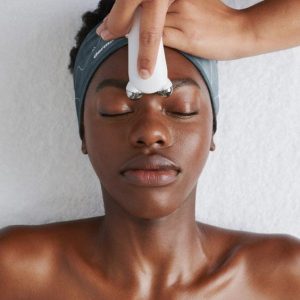 Course of 4 Dermalogica Treatments:
ProPower Peel60 x 4- €340 includes  Led Light Therapy & Homecare Kit with each peel

Pro Skin60 x 4- €320 includes samples with each facial
*Available to purchase online and in clinic.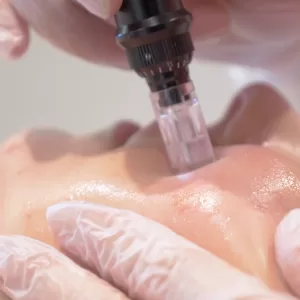 GENOSYS MICRONEEDLING–
What is Genosys Micro Needling?
Genosys professional treatment is an advanced medical micro skin-needling is a procedure that stimulates the skin to regenerate and repair itself naturally and safely, creating smoother, brighter, healthier, younger & youthful looking skin. It is the ultimate treatment for non-surgical and non ablative treatment of various skin conditions. Microneedling helps with pore size, line & wrinkles, acne scars, collagen & elastin stimulation.
BENEFITS OF DERMAFIX:
1. Increased effectiveness to the epidermis
2. Minimised pain & discomfort
3. More product absorption
4. Less bleeding
5. Quick recovery time
6. Speed adjustment pen
7. Topical anesthetic is not necessary
8. Comfortable treatment with reduced time
TREATMENT COST-
Consultation: Free of Charge
Microneedling includes Led Light Therapy- €140 per treatment
Course x 4- €450
Image Ormedic peel, Microneedle & Led Light Therapy- €160 per treatment
Course x 4- €500
ULTRACEUTICALS PERFORMANCE
SKIN Peels &
FACIALS
SKIN WORKOUTS:
Skin Workout treatments (often referred to as skin peels) aim to rejuvenate skin through accelerated exfoliation. These treatments have been developed to quickly refresh and restore skins youthful appearance.
Ultraceuticals Sonophoresis (included in all treatments)
We like to emphasise to our customers the benefits of applying skincare products to a clean face. It's a practice that allows the layers of your skin to absorb the formula more efficiently, in order to deliver the best effects.
However, it could be that topical application of your home skincare products can take a little longer to absorb. For the active ingredients to absorb faster, sometimes you need a little extra help.
This where Ultra Sonophoresis comes in. By harnessing ultrasonic vibrations, it allows your skin to absorb your moisturiser or active vitamins of choice past the first layer and through the barrier that sits between your epidermis and your dermis. This allows the product to penetrate your skin up to a thousand times better than with regular application thereby enhancing the benefits of the active ingredients.
Quick, highly effective and with no 'down time', Ultra Sonophoresis is a treatment that is revolutionising conventional facial treatments.
CHOOSE FROM-
Radiance & Glow Peel- €85 
Peel based treatment to increase hydration levels in the skin, improves the skins barrier and accelerates desquamation. This treatment increases the collagen and elastin fibers and helps suppress melanin formation.
Suitable for pigmented, blotchy and uneven skin
Mattify & Clear Peel- €85 
Peel based treatment that targets skin congestion, oils and sebum secretion. It helps reduce Post Inflammatory Hyperpigmentation(PIH), helps refine and minimize pores.
Suitable for oily, congested and acne prone skin.
Hydrate & Firm Peel-  €85 
Peel based treatment shown to accelerate skin exfoliation and helps diminish the appearance of hyperpigmentation and improves hydration. Lactic Acid increases support in the skin creating plumpness and dewiness.
Suitable for dull, tired and ageing skin
Signature Ultra Facial-  (60mins) €80
                                            (30mins) €60 
Ultraceuticals luxurious signature facial treatments incorporate potent active ingredients, massage to treat key skin concerns including premature skin ageing, pigmentation/uneven skin tone, dehydration and congested skin.
Suitable for all skin types.
Ultra A-Zyme Peel-  (60mins) €120 
The A-Zyme Peel utilises 1% Retinol, one of the most effective anti-ageing ingredients available, combined with 8% Bromelain. This fast-acting, non-invasive skin rejuvenation treatment has been carefully formulated to combat the effects of ageing and UV damage, as well as improve the appearance of fine lines, skin tone and texture. In addition, it is a good solution for those with acne by managing the skin's oil levels and reducing the build up of dead skin cells.
Skin Health Check Required before Treatment