Image Skincare FACIALS
About IMAGE Skincare
O2 Lift – Ready Steady Glow!
A facial treatment which infuses oxygen, plant derived stem cells, peptides and a high concentration of enzymatic botanicals into the skin. Along with this papaya and pineapple enzymes which exfoliate the skin's surface, while the oxygenated mask leaves your skin glowing, refreshed and rejuvenated.
*For all skin types
*60 minutes
Probiotic Purifying Facial Treatment
Combination skin concerns will benefit from this innovative facial. It combines the perfect mix of botanical extracts and soothing anti-inflammatory ingredients to deliver the maximum restoration to skin.
Suitable for Acne/Breakout prone and unbalanced Skin
*60 minutes
 AntiOxidant, Anti-Aging Facial Treatment
This is the facial that does it all! This comprehensive treatment combines our stable tri-vitaminC blend with correcting exfoliating agents, plant stem cell technology to treat tired, redness prone and dry/dehydrated skin.
It is a hydrating and nourishing treatment that is designed to leave your skin feeling fresh and renewed.
Suitable for Dry/ Rosacea/Dehydrated Skin
*60 minutes
Be Clear Purifying Facial Treatment
Combines powerful anti-bacterial peptides and salicylic acid with soothing anti-inflammatory botanicals. This facial combats all grades of acne.
Suitable for oily/acne/breakouts/congestion
*60 minutes
The max™ Stem Cell Facial Treatment
The correction, prevention, and nutrition system targets fine lines and wrinkles, loss of elasticity and dull sallow skin.
Suitable for aging/mature and tired skin
*60 minutes
Illuminating Facial Treatment
This comprehensive treatment combines the latest innovations in skin tightening technology to correct all forms of pigmentation without drying the skin.
Suitable for uneven/pigmented/dull & tired skin
*60 minutes
PRICE LIST
| | |
| --- | --- |
| | €80.00 |
| Probiotic Purifying Facial | €85.00 |
| AntiOxidant/Anti-Aging Facial | €85.00 |
| Be Clear Purifying Facial | €85.00 |
| | €85.00 |
| | €85.00 |
| Course of 4 Facial Treatments (includes Free Retail Size Cleanser & LED Light Therapy) | €340.00 |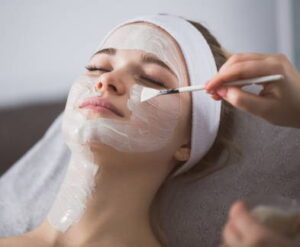 | | |
| --- | --- |
| • O2 Lift:  | €85.00 |
| • Probiotic Purifying Facial: | €85.00 |
| • AntiOxidant/Anti-Aging Facial:  | €85.00 |
| • Be Clear Purifying Facial: | €85.00 |
| • max™ Stem Cell Facial: | €85.00 |
| • Illuminating Facial: | €85.00 |
| • Course of 4 Treatments (includes Free Retail Size cleanser & LED Light Therapy) | €340.00 |